Former National Stock Exchange (NSE) Managing Director (MD) Chitra Ramkrishna's bizarre claim of having been guided by a Siddha Purusha/ Yogi dwelling in Himalayas in making her professional decisions did not find favour with the Securities and Exchange Board of India (SEBI) which barred her from associating with any market infrastructure institution or any intermediary registered with SEBI for a period of three years.
The compensation offered to a guy Anand Subramanian was Rs. 1.68 crore, which is a significant raise from his earlier compensation of Rs. 15 lakhs. Only one guy was interviewed for the post. He was appointed by misusing the power. He had no securities market background. His wife was already working in NSE. Exhorbitant salary hike was given. 3 days a week to work was granted. SEBI kept in dark about his appointment.
These details were discussed with someone who had an email id rigyajursama@outlook.com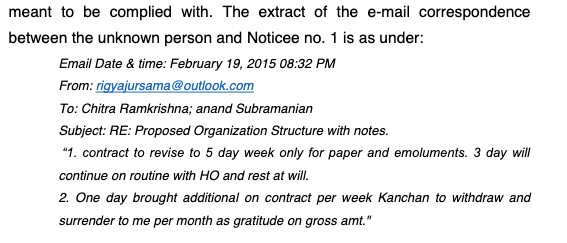 Chitra continuously shared internal confidential information of NSE with the unknown person and allowed her decisions on various aspects of the functioning of the stock exchange to be influenced by that unknown person.
They also went to black money haven Seychelles.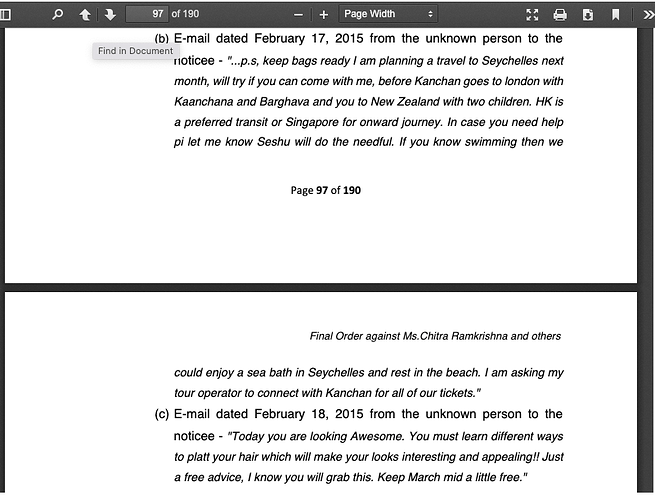 Today SEBI's final order came on her malpractices at NSE.

However the action taken is peanut considering how much she made.
#ChitraRamkrishna earned ₹44 crore in 3 years. - The Hindu BusinessLine
When Chitra Ramakrishna was asked how she meets her Spiritual Guru, how the Guru reads her emails etc? their spiritual powers do not require them to have any such physical co-ordinates. @NSEIndia #SEBI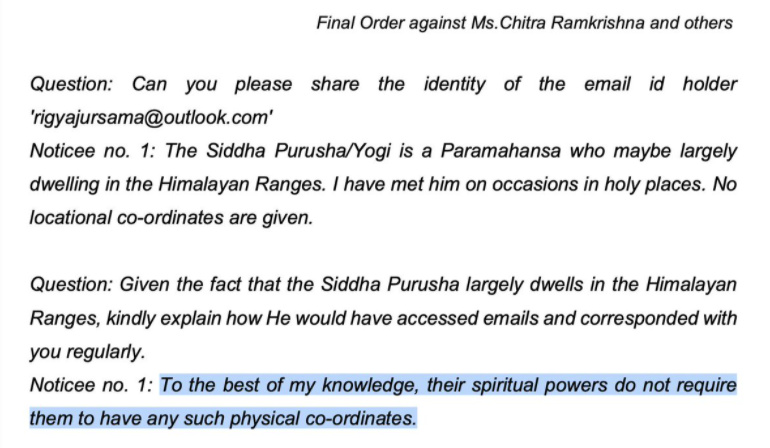 Chitra Ramakrishna, the NSE CEO who let a faceless conman 'yogi' make all key decisions - The Hindu BusinessLine